Surf Report photos
June 13, 2021
1ft messy in a gentle onshore breeze, 7.8knt SW. Air 17C, sea 14.4C, high tide 07:50 and 19:57, low tide 13:36
June 12, 2021
2ft messy in a moderate onshore breeze, 10knt SW. Air 15C, sea 14.1C, high tide 07:12 and 19:21, low tide 12:59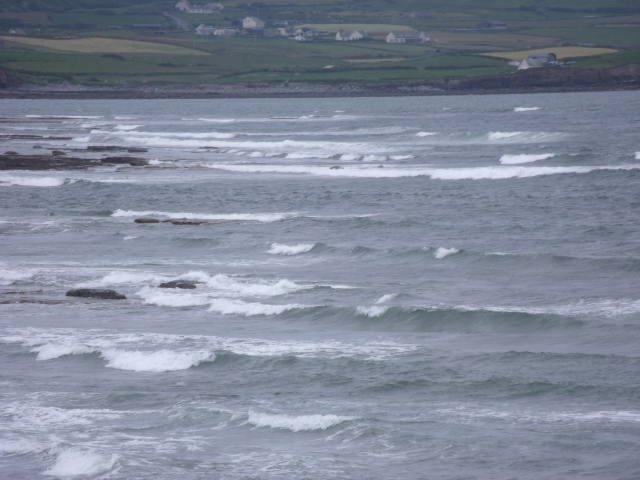 June 11, 2021
3ft messy in a moderate onshore breeze, 11.6knt WSW. Air 14C, sea 14.2C, high tide 06:36 and 18:47, low tide 12:24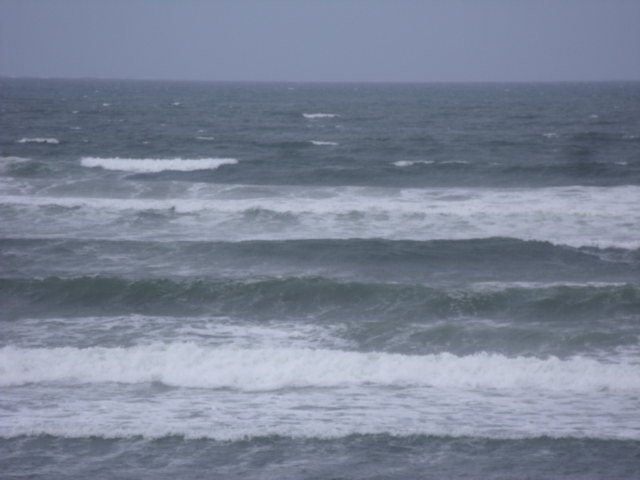 June 10, 2021
1ft messy, S 12kts mod Xshore wind, Water temp 14.2'C Air temp 16'C High tide 18.54 low tide 11.51
June 9, 2021
1ft messy, S/SW 11kts mod onshore wind, Air temp 15'C water temp 14.9'C High tide 17.41 Low tide 11.16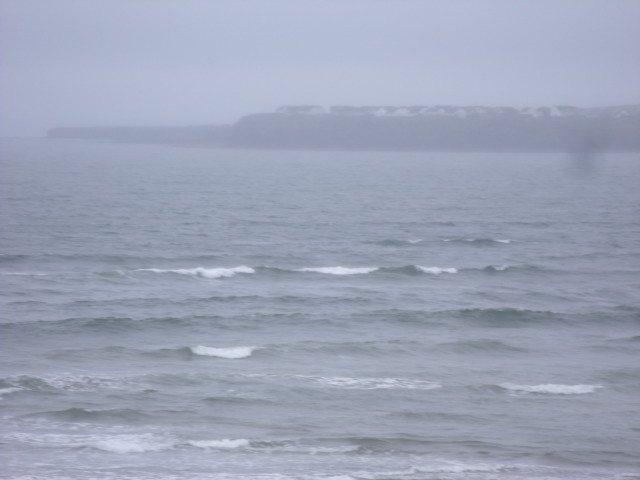 June 8, 2021
2ft waves, S/SW 4kts onshore wind, Air temp 16'C water temp 14.1' C High tide 17.06 Low tide 10.40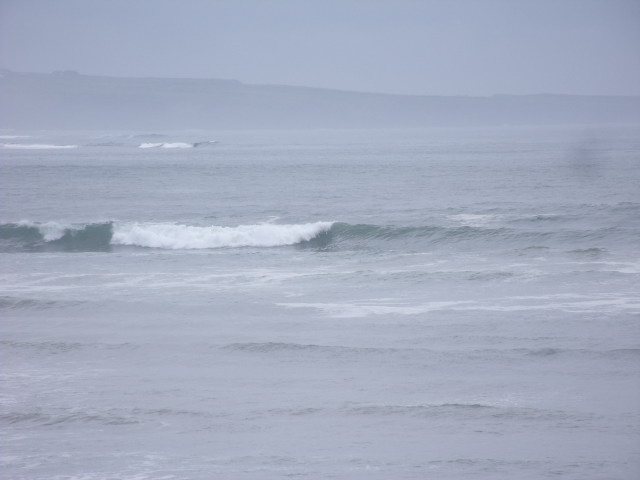 June 7, 2021
1ft clean in a gentle offshore breeze, 10knt SE. Air 14C, sea 13.7C, high tide 16:30, low tide 10:03 and 22:30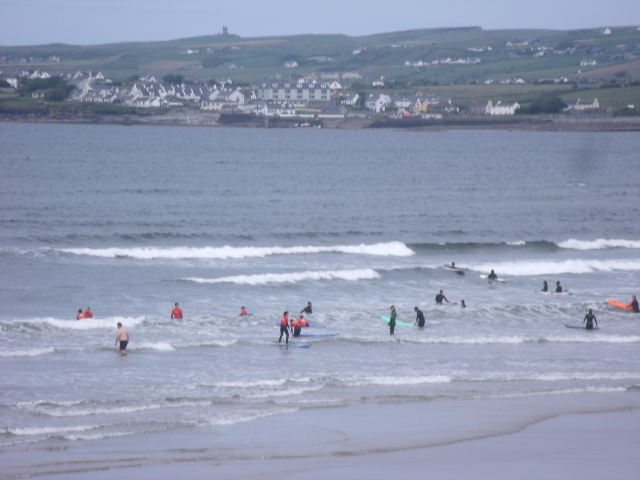 June 6, 2021
1ft clean in light air, 3.5knt SW. Air 13C, sea 13.2C, high tide 15:51, low tide 09:21 and 21:50
June 5, 2021
2-3ft cleanish in a gentle onshore breeze, 6.1knt SW. Air 13C, sea 13.3C, high tide 15:09, low tide 08:35 and 21:06
June 4, 2021
1ft mushy in a moderate offshore breeze, 13knt SE. Air 15C, sea 12.9C, high tide 14:16, low tide 08:35 and 21:06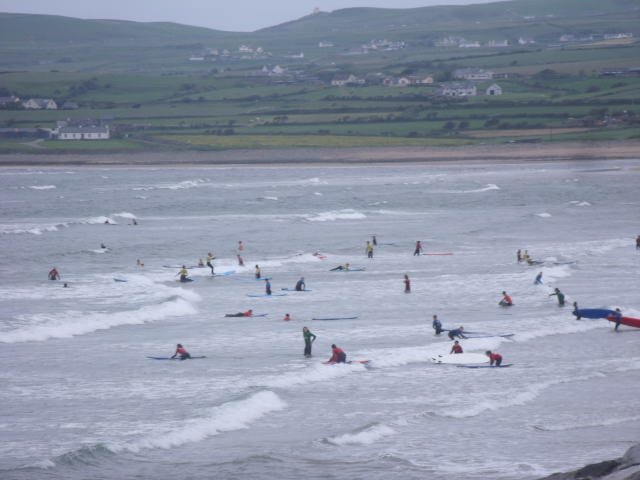 June 3, 2021
1ft , 8kts SE offshore wind, Air temp 14'C Water temp 13.6'C High tide 13.06 Low tide 19.09
June 2, 2021
1ft clean in a light cross to off shore breeze, 5.7knt NNE. Air temp 12C, water temp 13.1C, high tide 11.50, Low tide 17.52
June 1, 2021
1ft reasonably clean in a light cross-shore breeze, 5.7knt N. Air 12C, sea 14.1C, high tide 10:42 and 22:59, low tide 16:39
May 31, 2021
2ft clean in a moderate off shore breeze, 13knt ESE. Air 16C, sea 13C, high tide 09:41 and 21:59, low tide 15:36
May 30, 2021
3ft clean in light offshore air, 2.6knt ESE. Air 16C, sea 13.3C, high tide 08:46 and 21:03, low tide 14:39
May 29, 2021
2-3ft reasonably clean in light air, 2.6knt SSE. Air 14C, sea 13C, high tide 07:54 and 20:12, low tide 13:49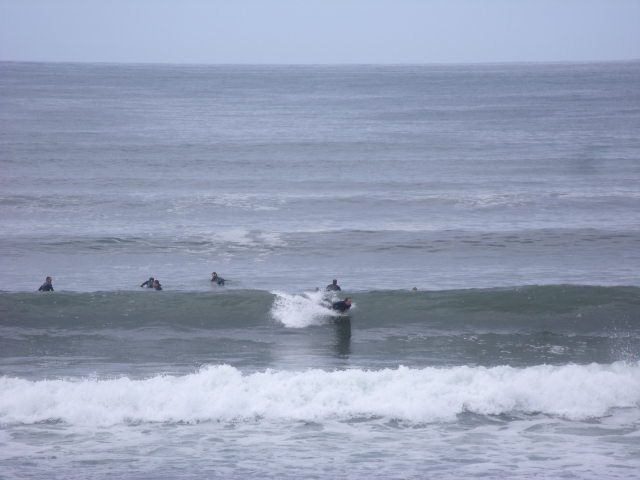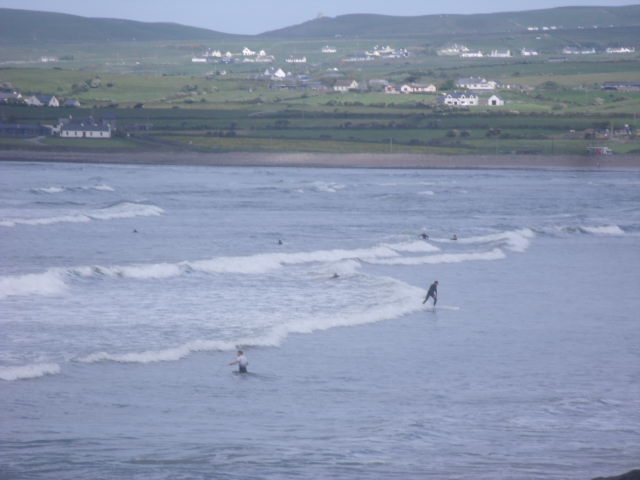 May 28, 2021
3ft clean in a light cross-shore breeze, 2.6knt S. Air 11C, sea 12.7C, high tide 07:02 and 19:24, low tide 13:02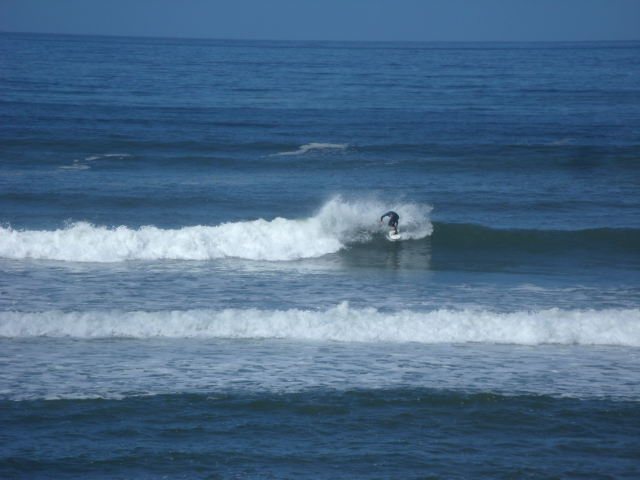 May 27, 2021
Waves 1-2ft clean, Light SE 8kts offshore wind, Air temp 9C water temp 12.6C High tide18.38 Low tide 12.17
May 26, 2021
Waves 2ft clean, light N/NE 5kts Xoffshore wind, Air temp 11C water temp 12C High tide 17.54 Low tide 11.33
May 25, 2021
1 - 2ft waves, Light NE 3kts offshore , Air temp 8C water temp 11.6C High tide 17.10 Low tide 10.50
May 24, 2021
2-3ft messy in a moderate onshore breeze, 11.3knt NW. Air 10C, sea 11.8C, high tide 16:27, low tide 10:06 and 22:26
May 23, 2021
2ft messy in a moderate onshore breeze, 11knt WSW. Air 10C, sea 11.4C, high tide 15:42, low tide 9:21 and 21:41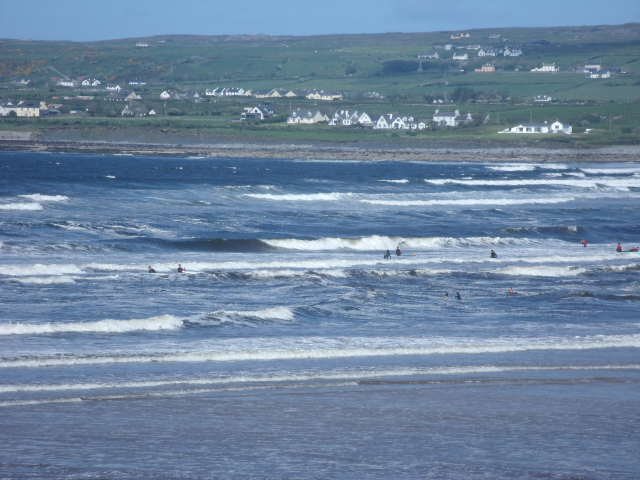 May 22, 2021
2ft reasonably clean in a gentle onshore breeze, 7knt NW. Air 9C, sea 11.4C, high tide 14:52, low tide 08:30 and 20:52
May 21, 2021
3-4ft messy in a moderate onshore breeze, 12.2knt NW. Air 10C, sea 11.6C, high tide 13:51, low tide 07:28 and 19:54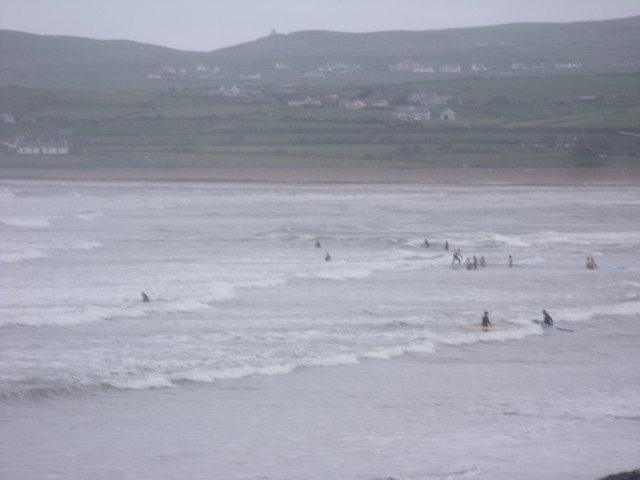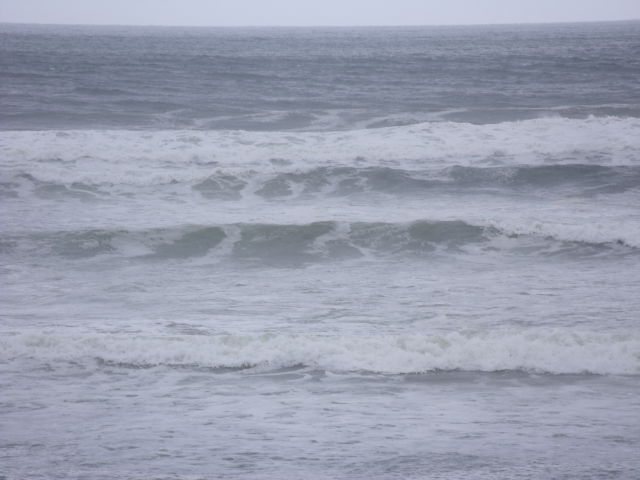 May 20, 2021
1ft Waves, Strong SE 18kts offshore , Air temp 10C water temp 11.8C High tide 12.33 Low tide 18.39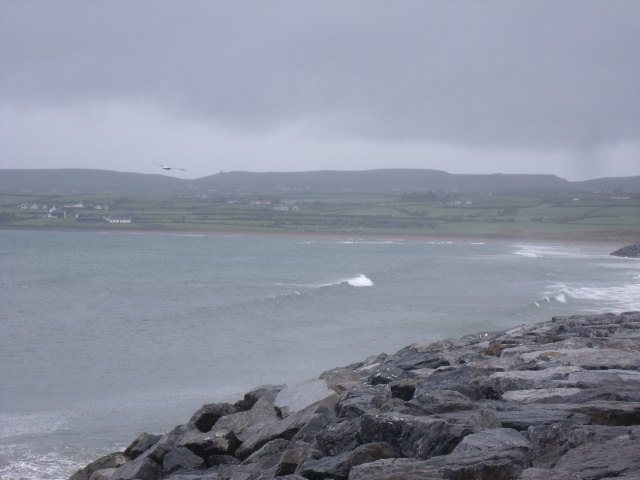 May 19, 2021
1ft waves, light to mod W/SW 8kts onshore wind, Air temp 11C water temp 11C high tide 11.18 Low tide 17.15
May 18, 2021
1ft in a light onshore breeze, 5.2knt WSW. Air 11C, sea 11.1C, high tide 10:16, low tide 16:05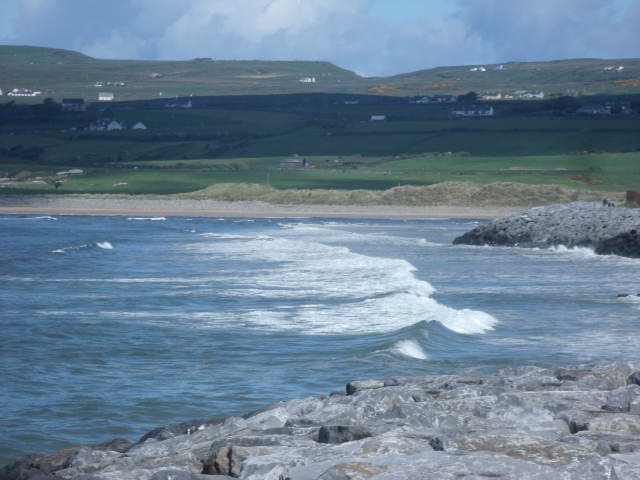 May 17, 2021
2ft messy in a gentle onshore breeze, 8knt W. Air 10C, sea 11.8C, high tide 09:26 and 21:33, low tide 15:11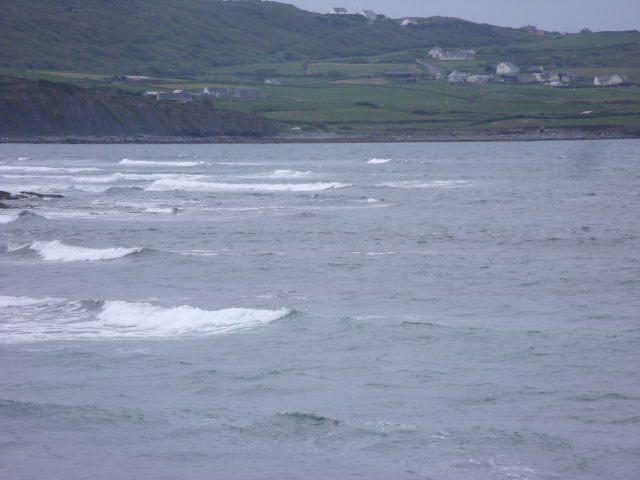 May 16, 2021
4-6ft clean in a light offshore breeze, ENE 5.2knt. Air 10C, sea 11.8C, high tide 8:44 and 20:51, low tide 14:28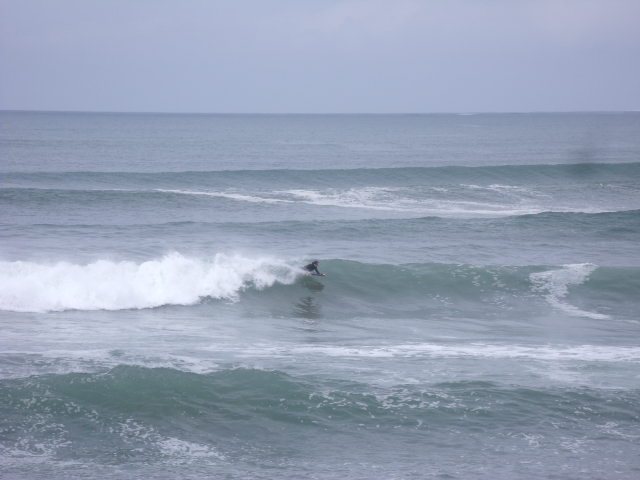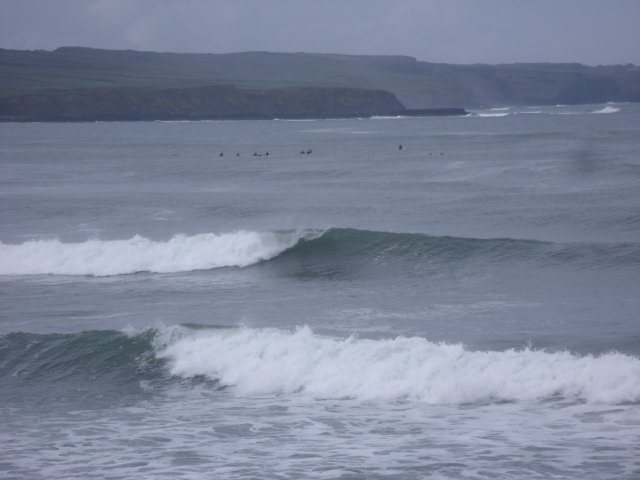 May 15, 2021
2-3ft clean in a light offshore breeze, 4.3knt SSE. Air 10C, sea 11.2C, high tide 08:06 and 20:15, low tide 13:52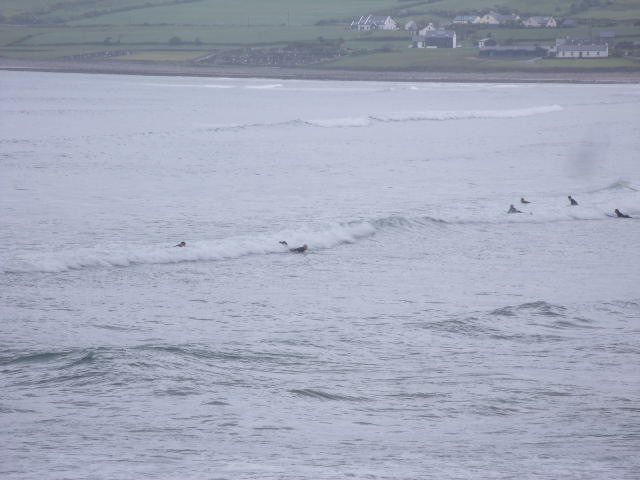 May 14, 2021
2ft clean in a light offshore breeze 1.7knt SE. Air 11C, sea 11.5C, high tide 07:32 and 19:43, low tide 13:19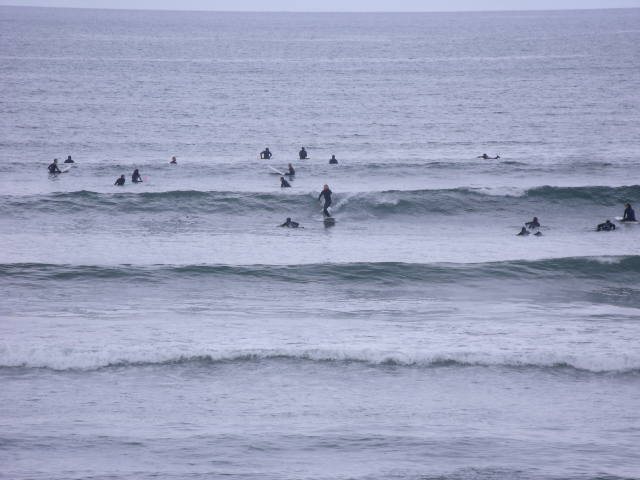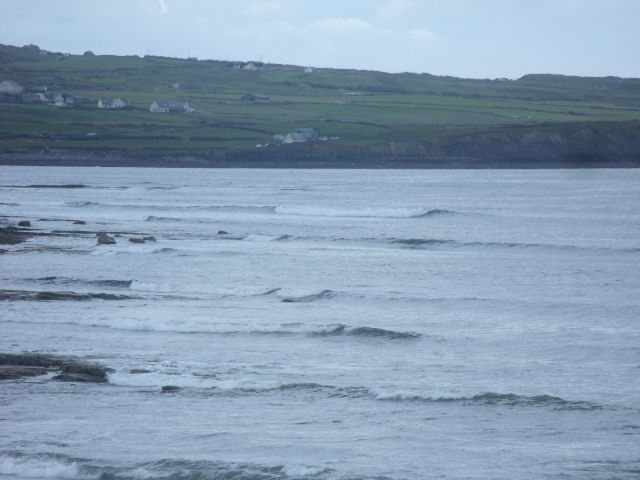 May 13, 2021
1ft light NW 7kts onshore wind, Air temp 11C water temp 11.6C High tide 19.12 Low tide 12.48
May 12, 2021
1ft Clean, light E 6kts offshore wind, Air 9C Sea 11C High tide18.41 Low tide 12.16
May 11, 2021
Apologies for the delay, getting back into the routine.
1ft messy. A moderate cross shore wind, S 13knt. Air 13C, sea 10.9C, high tife 18:09, low tide 11:44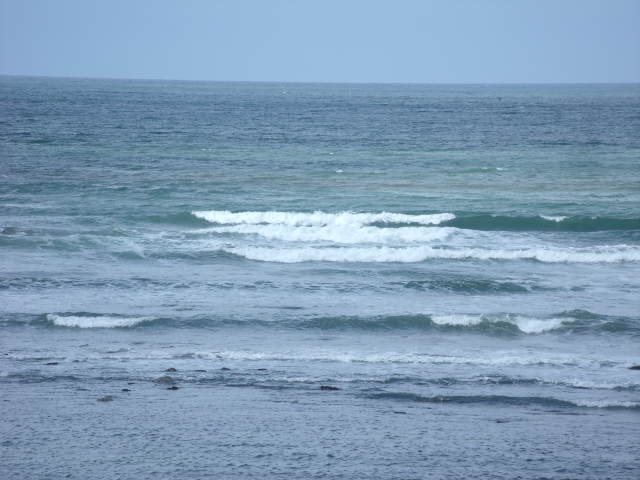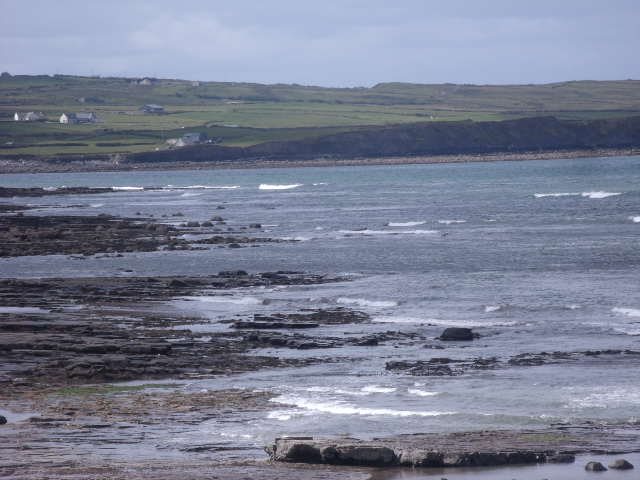 May 10, 2021 - We're BACK!
1ft messy waves. Light onshore WSW 10kt breeze. Air temp 12C, water temp 11.1C, high tide 17:6, low tide 11:12.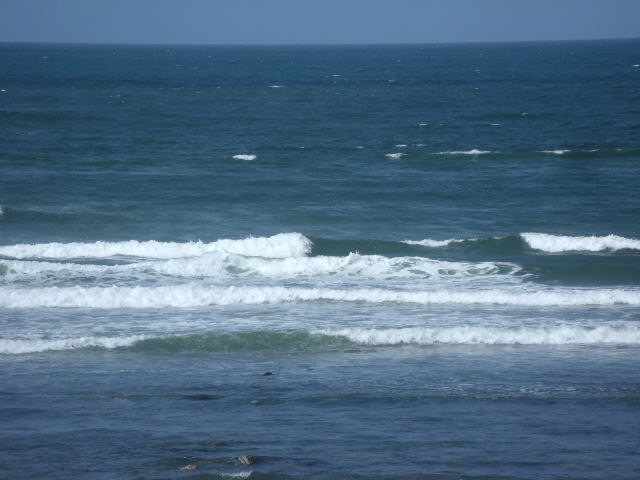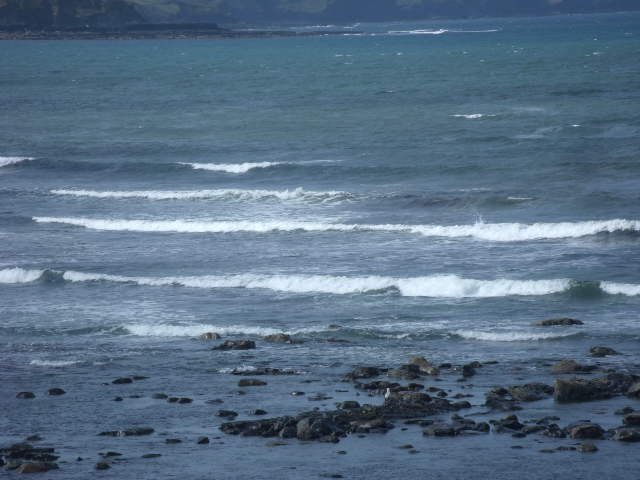 December 31st. 2020
Light N/NW 12kts onshore wind, Waves 1ft at most, Air temp 5C Water temp 9.6C, High tide 18.05 Low tide 11.49 HAPPY NEW YEAR!!
December 30th, 2020
Light NE 4kts offshore wind, Waves 1ft at most, Air temp 3C water temp 9.5C High tide 17.27 Low tide 11.13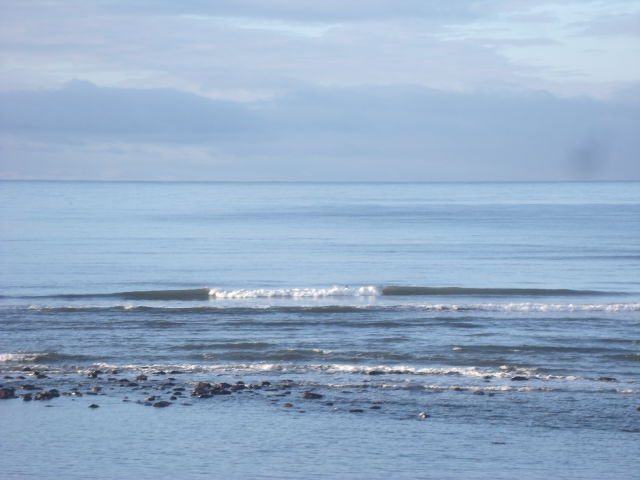 December 29th, 2020
Mod N/NW 17kts Xonshore wind, Waves 1-2ft, Air temp 5'C water temp 9.7'C High tide 16.50 Low tide 10.38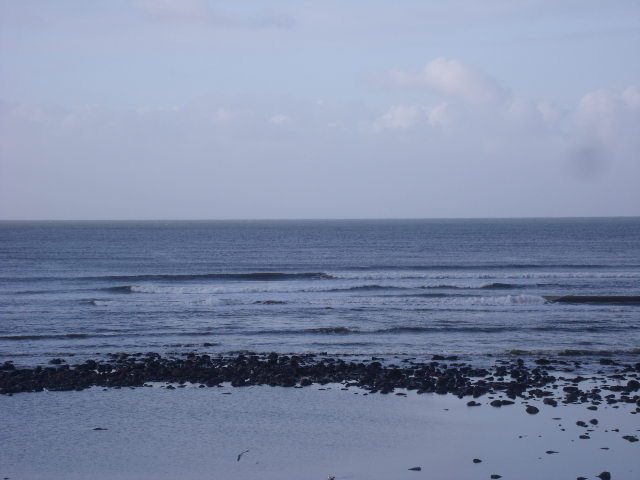 December 24th, 2020
6inch waves in a moderate cross-shore breeze, 15knt N. Air 5C, sea 9.9C, high tide 13:03, low tide 06:54 and 19:15
December 23rd, 2020
Mod N 15kts Xshore wind, Waves 3ft, Air temp 6'C Water temp 9.8'C High tide 11.57 Low tide 18.14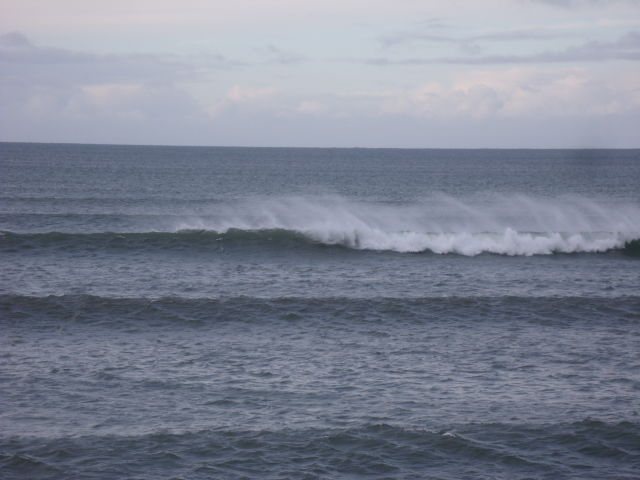 December 22nd, 2020
Light E 4kts offshore wind, Waves 1ft at most, Air temp 5C water temp 10C High tide 10.50 Low tide 17.08
December 21st, 2020
3ft clean in a gentle cross-shore breeze, 10knt N. Air 7C, sea 9.7C, high tide 09:51 and 22:34, low tide 16:06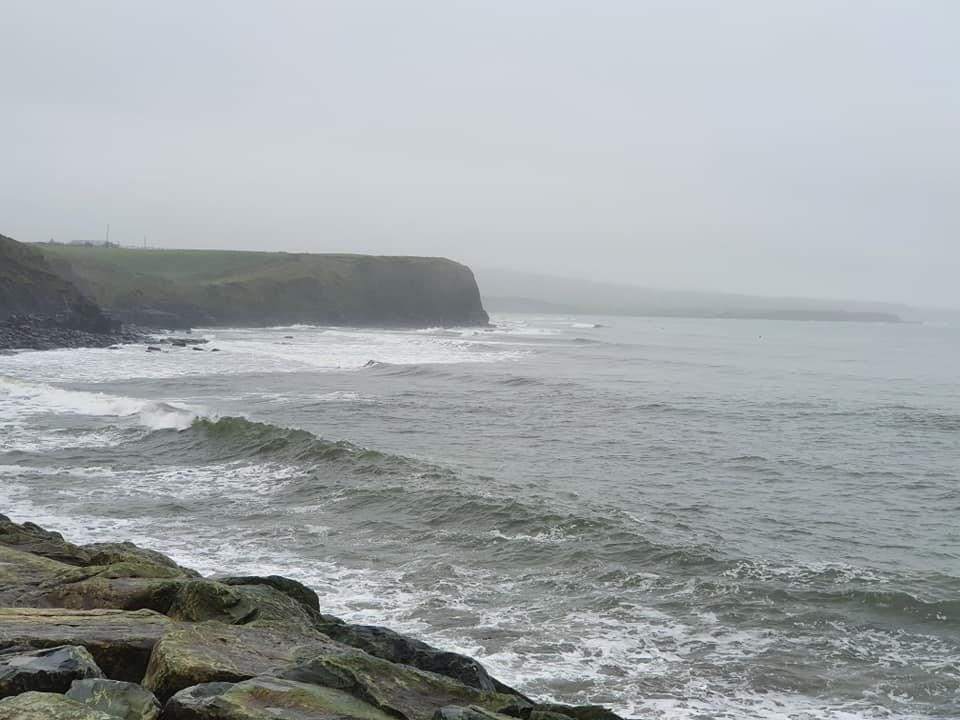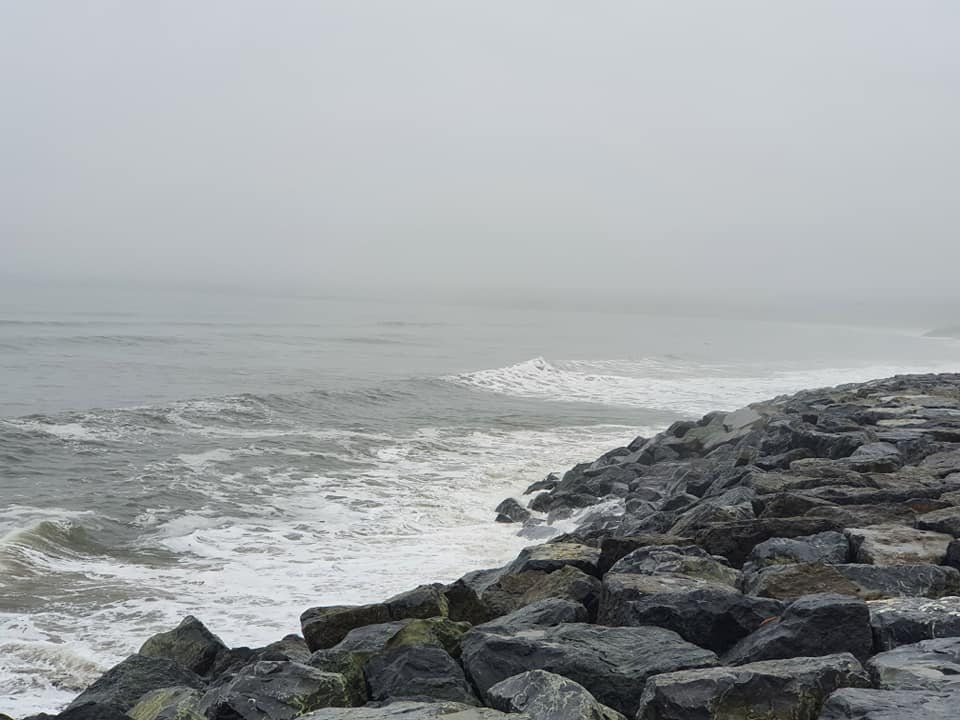 December 20th, 2020
Waves 3ft messy in a fresh onshore wind, 18knt WSW. Air 7C, sea 10C, high tide 08:57 and 21:36, low tide 15:09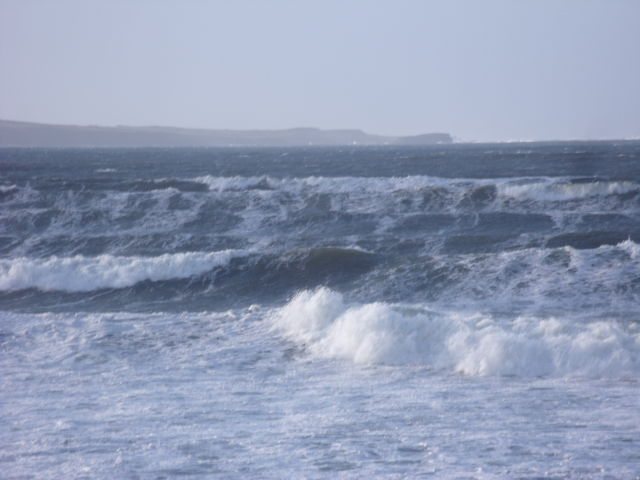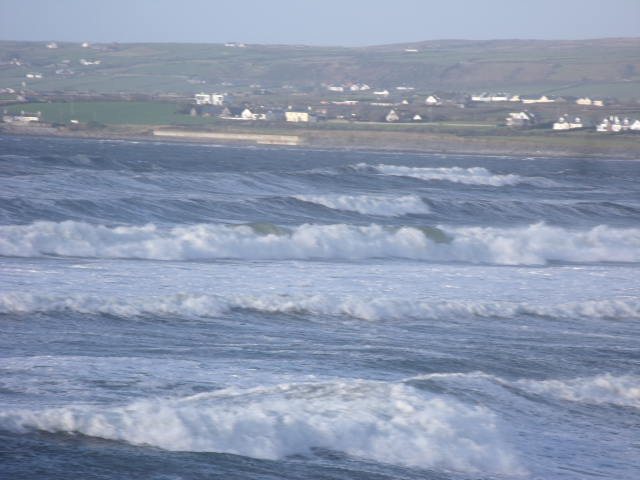 December 19th, 2020
Waves 3-4ft reasonably clean in a moderate onshore breeze, 18knt SW. Air 8C, sea 10C, high tide 08:07 and 20:42, low tide 14:16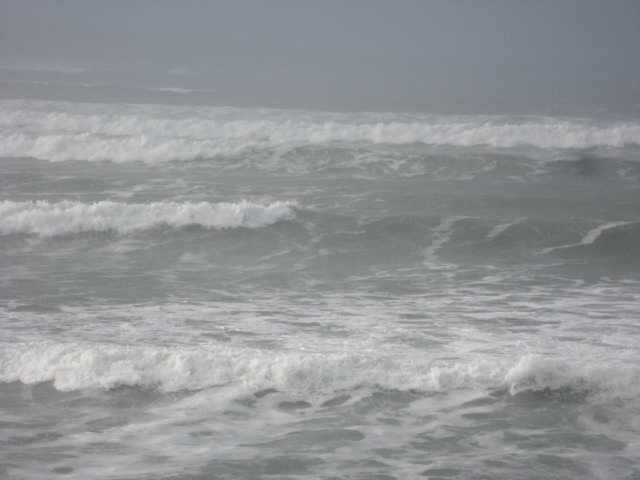 December 18th, 2020
Waves 2-3ft a bit messy in a fresh cross to onshore breeze, 17knt SSW. Air 10C, sea 10C, high tide 07:18 and 19:51, low tide 13:26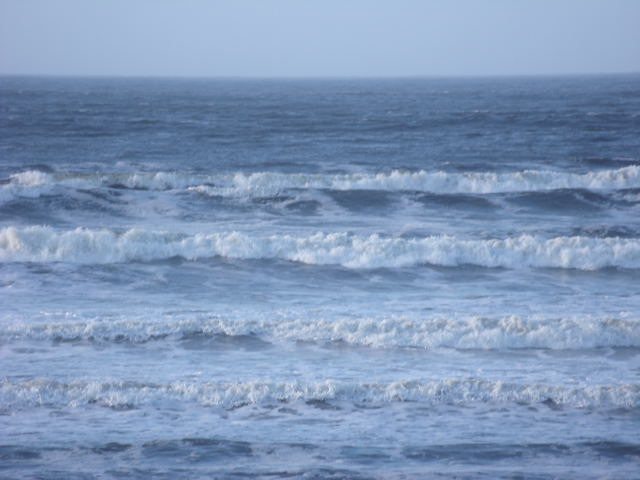 December 17th, 2020
Waves 2ft, Mod S/SE 12kts Xoffshore wind, Air temp 9C water temp9.9C High tide 19.02 Low tide 12.37
December 16th, 2020
Waves 4 -5ft Strong SW 19kts onshore wind, Air temp 8C water temp 10C High tide 18.13 Low tide 11.50
December 15, 2020
Waves 4ft, Light S/SW 12kts onshore wind, Air temp 6C water temp 10C, High tide 11.03 Low tide 17.25
December 13, 2020
Waves 3ft. Wind moderate cross-shore SSE. Air 10C, sea temp 10.7C, high tide 15:49, low tide 09:30 and 21:54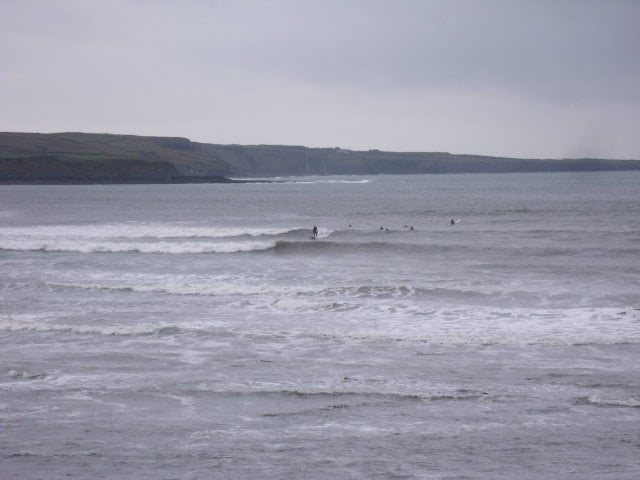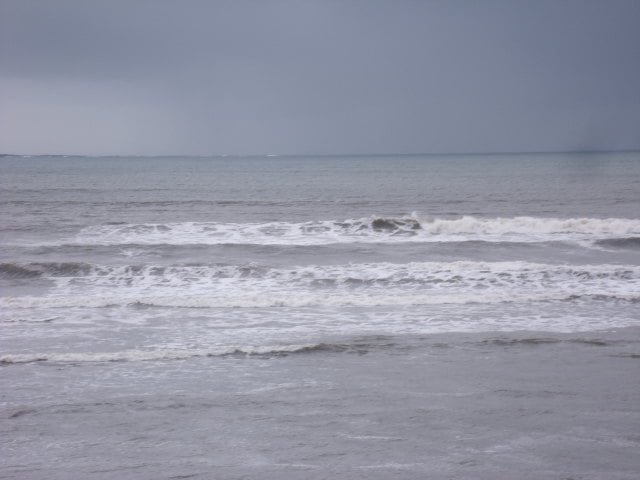 December 12, 2020
3-4ft reasonably clean in a moderate onshore breeze, 13knt W. Air temp 7C, sea temp 10.8C, high tide 15:00, low tide 08:42 and 21:07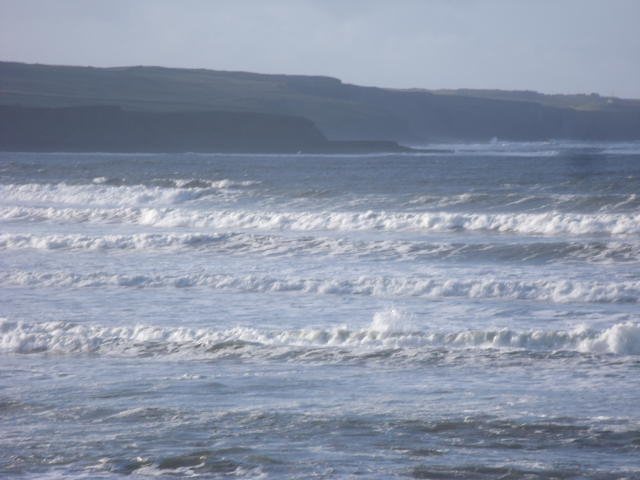 December 11, 2020
3ft reasonably clean in a moderate onshore breeze, 13knt WNW. Air 10C, sea 10.9C, high tide 14:06, low tide 07:50 and 20:19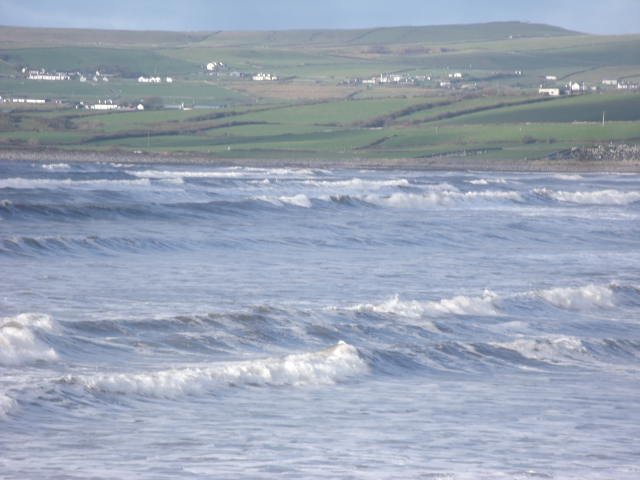 December 10, 2020
3 to 4ft reasonably clean waves in a moderate cross-shore breeze, 12knt S. Air 7C, sea 11.25C, high tide 14:06, low tide 07:50 and 20:19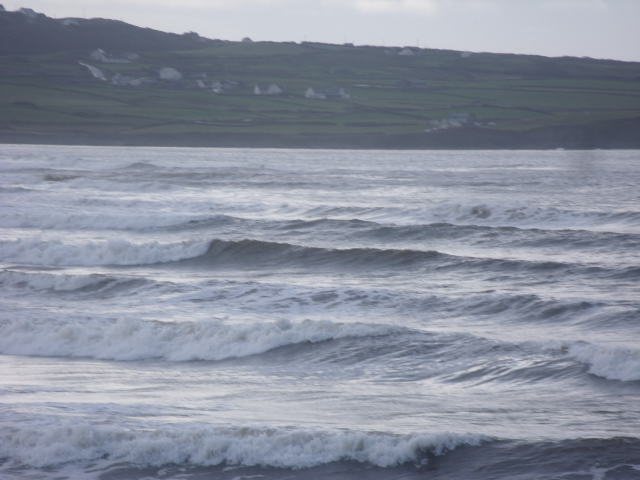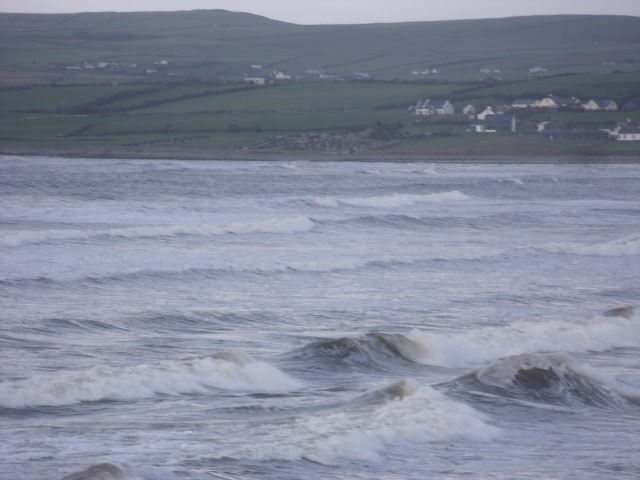 December 9, 2020
1ft Waves, 6kts SE offshore wind, Air 6'C Water 10'C, High tide 11.54 Low tide 18.24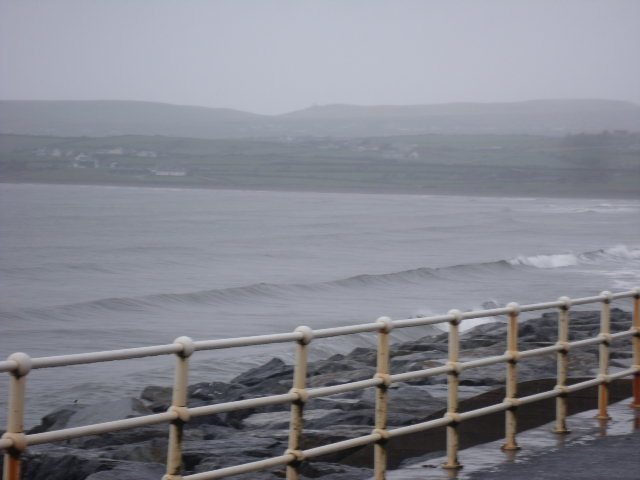 December 8, 2020
1-2ft Waves, 9kts NW onshore wind, 22knt N. Air 6C, sea 8.1C, high tide 10.40 Low tide 17.12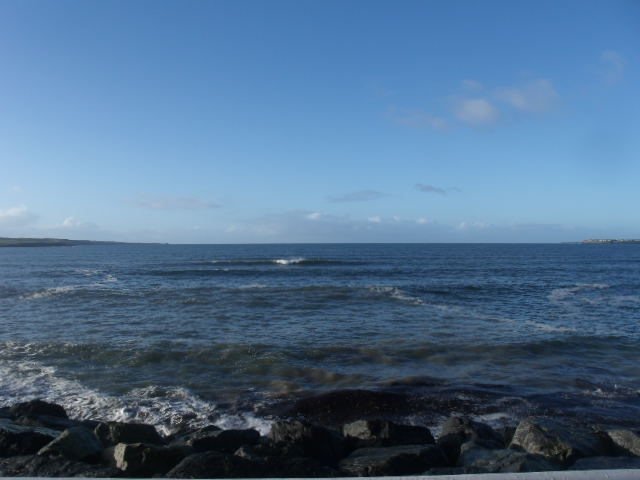 December 6, 2020
6inch waves, very light crossshore, N. Air 5C, high tide 21:21, low tide 14:56
December 5, 2020
1-2ft in a strong crosshore wind, 22knt N. Air 6C, sea 10.5C, high tide 07:48 and 20:26, low tide 14:02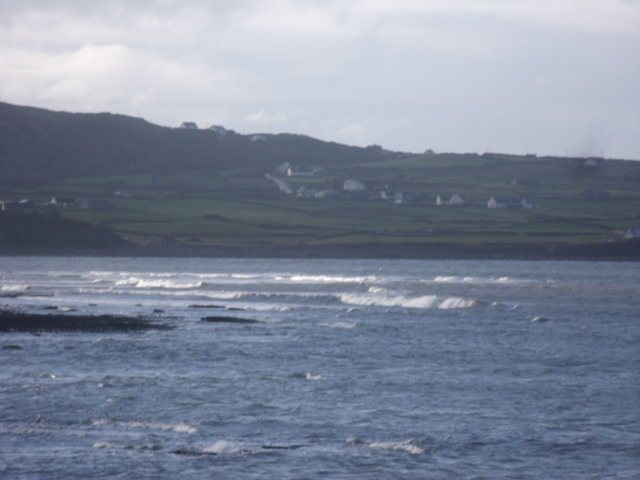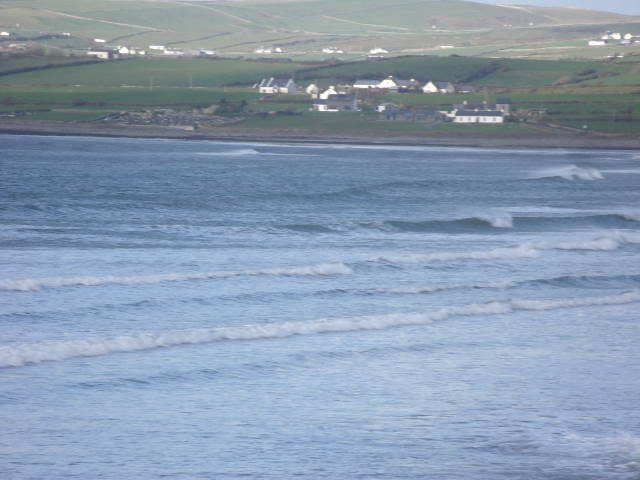 December 4, 2020
3-4ft in a strong crosshore wind, 21knt N. Air 6C, sea 9.4C, high tide 07:06 and 19:39, low tide 13:16