Saltrock
Founded shortly after our shop we stocked Devon based Saltrock for many years until they pulled out of the Irish market to open their own chain of stores in Great Britain.
We are delighted to say Saltrock came back in Summer 2021 and have returned to Lahinch Surf Shop as their sole outlet in #surfcityLahinch.
Summer 2022 promo - Free Saltrock corp flip flops with purchases of Saltrock items over €30 while stocks last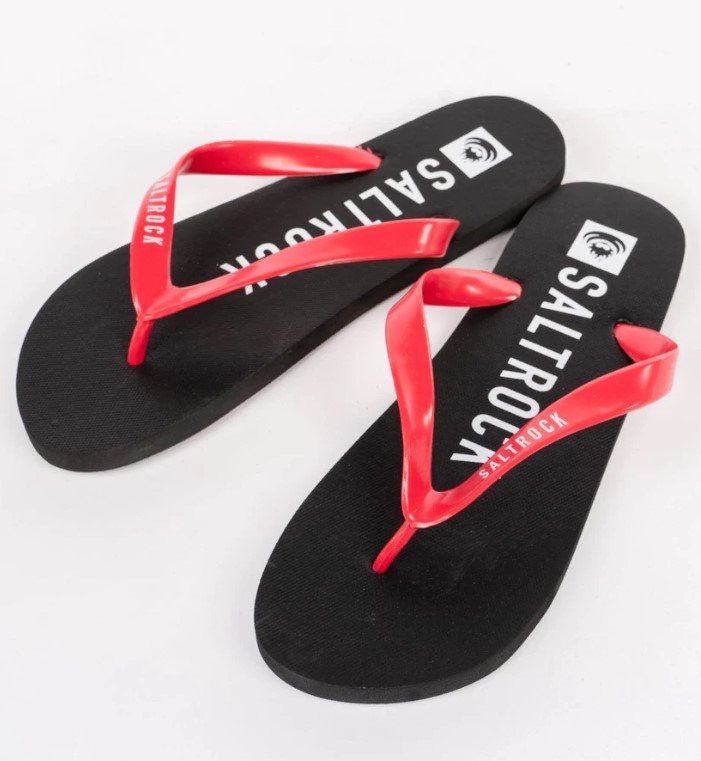 Please specify your preferred size in the comments at checkout, we will send out the closest size available while stocks last.
Here's some of the brand's history:
Our story started with two surfing brothers, Angus and Ross Thomson, using a homemade printing screen, selling their designs from the back of their Austin Allegro. The two brothers teamed up with surfer Carl Priscott and together they focused on individual graphics, screen printing and tie-dying techniques.
30 years later technology has changed but the Saltrock team are still passionate about unique design, functionality and quality.
Passionately true to our heritage, we still produce surf- inspired designs in Devon with freedom woven into the heart of our products, that are now shipped all over the world.
Our unique designs are influenced by our passion for the lifestyle we love. The quality of our products means we regularly see customers in our shops still rocking hard-wearing, iconic designs from the early days of Saltrock.